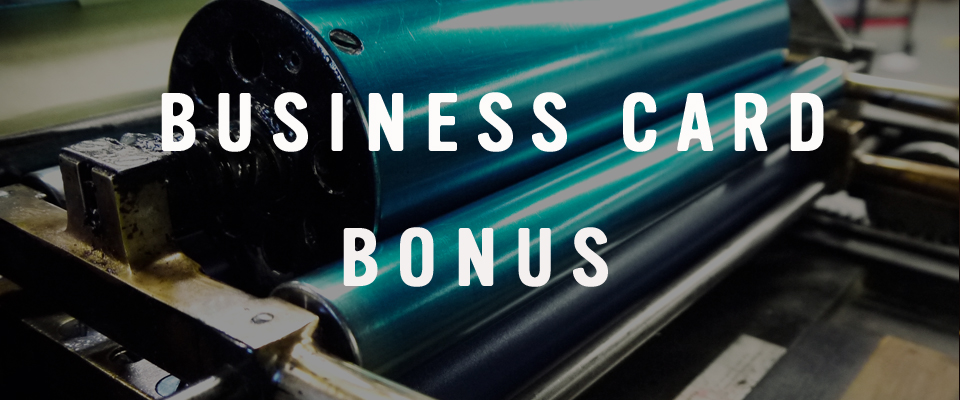 Since it's the first month of a new year (I suppose that's a but redundant, whatevs) we are going to run a special. Especially if your own work bonus was lack luster. We'll try and make it a feel like you got a little more than just a company mug for your hard work all year.
If you sign off on a custom business or calling card order – CUSTOM ORDERS ONLY – by the end of the day January 31, we'll bump an extra 100 cards into your order. Hooray! So, if you order 250 cards, 350 will automagically show up at your doorstep. If you order 500, you'll receive 600. And so on and so on. Pretty sweet!
Click here to request an estimate! Don't forget to mention this post for your bonus!
Also, keep in mind that the estimating process goes much more smoothly when you have a clear idea of paper, color, and design. If you need help designing your card we can help with that too.
Happy New Year!